People are traveling overseas more frequently these days, thanks to the fast expansion of the modern economy. Most of the time before they start their trip, tourists aren't sure how much cash they can bring into a country.
Almost every country has certain laws regarding the quantity of cash that can be brought into or out of the country. Why do nations have strict cash-taking restrictions while crossing borders? That's because they need to know exactly what that money is for, where it came from, and where it's going.
If a traveler has too much cash with him or her and fails to report it at Customs, the inspectors will presume the money is illegally obtained and will be used for other illegal reasons, such as money laundering.
Consider the United States. If you bring in too much cash without declaring it, your excess cash may be seized, and you may also face fines or charges. Every year, millions of dollars are confiscated from travelers who take excessive cash at the Los Angeles International Airport.
The following are specific cash-carrying rules for China's entry and exit; understanding them thoroughly can help you avoid problems when going through customs.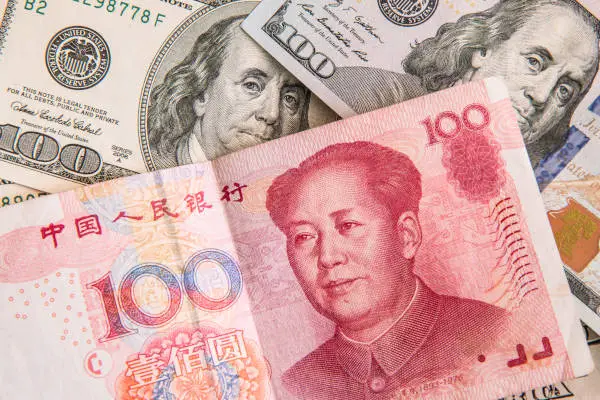 How much foreign currency can take in or out of China?
For this aspect, the document of China's Interim Administration Measures for Foreign Currency Notes in Entry and Exit has explicit rules:
 
Entry
Travelers entering China with no more than the equivalent of 5,000 US dollars don't have to declare. More than the equivalent of 5,000 US dollars, should be written to declare at the time of entry. Multiple round trips in one day and short-term multiple round trips are not included. There is no upper limit for travelers' foreign currency cash.
 
Exit
– If a person carries foreign currency cash out of the country and does not exceed the amount of foreign currency cash in the most recent entry, he or she does not need to apply for a Permit to Take Foreign Currency out of the Customs Territory.
If you are leaving the country with cash worth less than USD 5000, you do not need to apply for a Permit.
– If the individual leaving the country carries between USD 5,000 and USD 10,000 in equivalent value, he or she must apply to the bank for carrying permission, which must be provided by the bank and have its seal.
– If the quantity of foreign money exceeds US$10,000, the person must present a valid warrant issued by State Administration of Foreign Exchange (SAFE) authorities.
Travelers who leave the nation for the second time within 15 days are subject to a US$1000 foreign currency limit. The restriction for leaving the nation a second time on the same day is US$500.
– If you have a declaration record of foreign cash when you enter, customs will check it before allowing you to pass.
How much Chinese currency can take in or out of the country?
Currently, travelers are allowed to carry 20000RMB to enter or leave China.
Will be the exceeded part confiscated?
If someone carries more Chinese cash than they should and doesn't declare it, customs will tax or seize it, and the carrier will also be fined.
Can a traveler carry a check or other forms of payment?
Current Chinese customs restrictions do not apply to payment documents such as bills, traveler's checks, international credit cards, and bank deposit certificates. In other words, these are currently permitted to pass.
End Words
Finally, tourists should familiarize themselves with the cash-carrying restrictions of the countries they visit. Failure to report extra cash may result in confiscation, fines, or other consequences. China has strict entrance and exit regulations. For quantities surpassing specific criteria, carrying permits or warrants may be necessary.
Noncompliance can result in confiscation and fines. Bills, traveler's checks, and credit cards are presently accepted as payment papers. Travelers can avoid hassles and enjoy their journey by understanding and sticking to these restrictions.
🧧 Use our free "ChinaGoGuide" app. Your personal guide to your journey to China. Try it now!
Featured Photo By Wikipedia.com