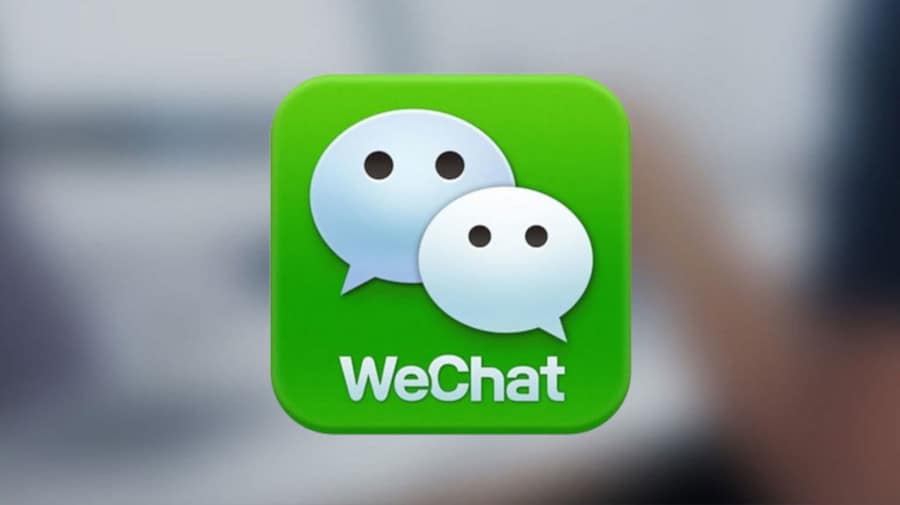 WeChat is the most popular messaging app in China, with more than 1 billion active users. It is owned by Tencent, one of the biggest companies not only in China but in all of Asia. WeChat was initially only a messaging service (like WhatsApp or Facebook Messenger), but now it has evolved into an all-in-one app with various features from ride-hailing, flight booking, and even an online payment gateway.
In short, WeChat is a very important app in China. Virtually everything in China is done through WeChat, including geolocation searching and mobile eCommerce (which is very big in China).
This is also why many Western celebrities are creating their own WeChat channels/profiles to engage the huge market of China. In WeChat, celebrities like Selena Gomez and Maggie Q can directly engage with their fans through text messages, video chats, and more.
WeChat For English Speakers
First, WeChat is available in English, both for its mobile and desktop apps. You can download WeChat for PC here, and if you are using a Mac, you can download WeChat for Mac here. If you want to download WeChat on your cell, simply open PlayStore (Android) and App Store (iOS) and search for "WeChat".
If your device's default language is English, then WeChat will be automatically installed in English. You can then simply sign up for an account and follow the guided step-by-step procedure.
However, quite recently WeChat has updated its verification method to be quite complicated due to the new WeChat Assistant Registration policy. Basically, you'd need another WeChat account to help verify your new account. If you are visiting China via a travel agency, they would be willing to verify your account. Alternatively, you can quite easily find Chinese WeChat users on social media (Facebook, Twitter, Instagram, etc. ).
In general:
You can ask your friend from your country to assist with your verification if:
They have registered on WeChat for more than one month
Has not helped another within the past month
Has not ben blocked/banned from WeChat recently
Or you can ask someone from China to help you if:
They've bound a bank card to their WeChat Wallet and have enabled WeChat Pay (this is pretty common for Chinese, so, wouldn't be an issue)
They have registered on WeChat for more than six months
Has not helped another within the past month
Has not ben blocked/banned from WeChat recently
There are two different methods that your friend can help with Assistant Verification:
1. Scanning QR Code:
If your friend is next to you, you can simply show the QR code given in your WeChat verification page and let them scan:

Let them open their WeChat app
Tap + on the top right corner
Click the Scan icon and scan your QR code

If your friend is not next to you

Long press on the QR code and save your QR code as an image (or simply take a screenshot
Send this QR code image to your friend
Let them scan on this QR code image
(Obviously, this can be inconvenient if your friend doesn't have two devices to scan the QR code with, and so we can use the next method)
2. Verification without QR Code:
Ask your friend to search for "WeChat Team" on the search bar
Tap Account on the bottom of the screen
Click Help Friend Register, then let your friend select your country code and enter your phone number. Click Submit
Make sure to register your WeChat account with a valid phone number, since WeChat will also verify your account via SMS or phone call.
Related reading: "How To Travel in China Without Speaking Chinese?"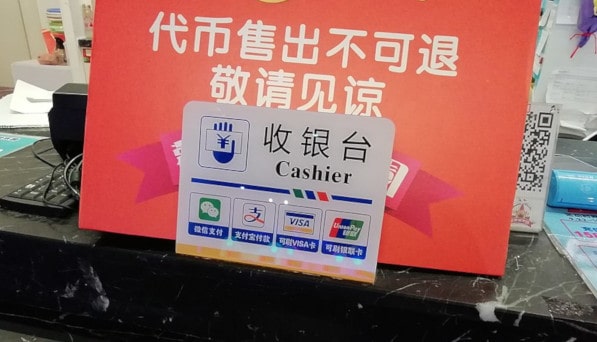 Is WeChat Safe?
An important consideration before using WeChat is that unlike other popular messaging apps (like WhatsApp or Messenger), WeChat does not offer end-to-end encryption. Instead WeChat's messages are encrypted between the user and WeChat servers, a method we call transport encryption'.
Transport encryption is, by nature, more vulnerable to hacking. In end-to-end encryption, the message is scrambled as soon as it leaves the sender's device and only the recipient (end) device can decrypt (unscramble) the message. In WeChat's case, WeChat's servers can also decrypt messages, adding another point of vulnerability.
Although even end-to-end encryption is not 100% safe from hacking, the more points of decryption, the more ways hackers can get in.
Also, Tencent (WeChat's owner) doesn't publish a transparency report, unlike Whatsapp and Facebook which have regularly published their reports and also are very transparent regarding how their encryption protocols are deployed. Tencent hasn't been really transparent regarding the encryption protocol they use in WeChat and also doesn't have any policy of disclosing requests for personal information.
In short, it's fairly impossible for us average users to know how secure our data is in using WeChat. As with most Chinese apps, WeChat also indicated in its privacy policy that they might share user's personal data to Chinese law enforcement officials to "comply with applicable laws and regulations".This is certainly nothing new in China, but it's still worth noting.
Related reading: "Cash carrying Rules to Enter/Exit in China"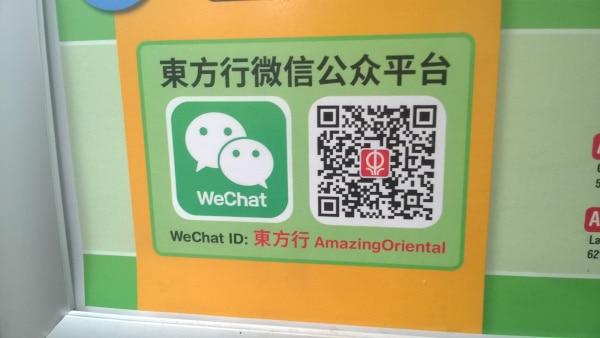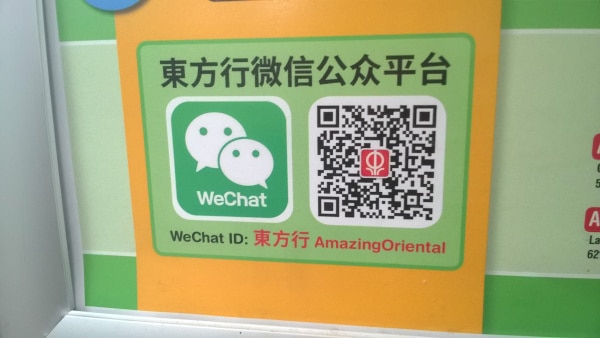 WeChat "Mini Programs" In English
WeChat Mini Programs can be considered as "sub-applications" within the WeChat app, which provides extra features otherwise unavailable in the WeChat's default app. For example, JD.com (one of the biggest eCommerce platforms in China) has a mini-program in WeChat, which allows us to purchase their listed products straight from the WeChat app. Various ride-hailing services in China also offers its WeChat mini-programs.
You have many different ways to access the WeChat Mini Program and the easiest way is to simply swipe down on the WeChat mobile app, where you can access a list of Mini Programs. Sometimes, services in China will also provide a QR code, that you can scan to go directly to their WeChat Mini Program.
Also, WeChat has a built-in browser, and technically you can access any web-app from this browser. So, the Mini Program actually isn't something brand new, and so many brands and companies are sticking to their web-app instead of switching to a Mini Program. Why? Because as of the moment, there are some disadvantages of these MIni Programs compared to a traditional web-app:
Mini Programs can't send out push notifications, which is significant
We can't share them on WeChat moments (WeChat's equivalent to timeline)
It's more difficult for web developers to develop Mini-Programs compared to a website since they need to be developed with a specific JavaScript framework developed by Tencent.
Updates to Mini-Programs must be submitted to Tencent and so there'll be deployment delays
Obviously, Mini-Programs only work with WeChat, but traditional web-apps works on any browsers
However, there are some cases where Mini-Programs can be useful, and a lot of native WeChat influencers have successfully launched their content and eCommerce Mini-Programs. Think of this as an equivalent to Facebook Pages.
As tourists, however, you most likely can disregard these Mini-programs (since most of them aren't available in English anyway).
WeChat Pay For Tourists
WeChat Pay is arguably the most important thing to consider from WeChat if you are a tourist. Setting up a WeChat Pay account when traveling to China can provide you a significantly easier time to send money and make your purchases.

WeChat Pay supports a large number of currencies including USD, CAD, EUR, GBP, and AUD, and when you make a purchase in China, the app will automatically convert your currency into CNY (and vice versa).
With WeChat Pay, we have access to a wide variety of payment methods:
QR Code: or Quick Pay. The vendor can scan QR codes on your phones, and vice versa you can pay by scanning QR codes
In-app Payment: You can integrate WeChat Pay with other apps and so you can make a payment through another app while letting WeChat Pay carry out the transaction
In-app web payment: you can purchase products and services from eCommerce sites with WeChat Pay.
For tourists, you can create a WeChat Pay account without loading any money, and you can simply link your credit card to the app. Here is how you can set up a WeChat Pay without a Chinese bank account:
Before you get started, you'd need to prepare two things:
A valid phone number that can receive SMS text
A Visa, MasterCard, American Express, JCB, Diners Club, or Discover credit card
Download the WeChat app (as discussed further above) and register your account
Once the WeChat app set up, go to the "Me" tab on the bottom right on the screen, and click the WeChat Pay button.
Click on Wallet and you will be asked to set up a 6-digit pin
Click Cards then Add Bank Card and enter your card details
Once you're done filling out your billing info. Check the Accept checkbox and click Next. WeChat will try to authorize a charge of $0.05USD to make sure the card works. If it does, your card information will be saved.
End Words
If you are traveling to China, setting up a WeChat account and at least WeChat Pay can make your travel so much easier. However, registering a WeChat account is quite hard since you need the help of someone (and preferably someone from Mainland China) to verify your account.
If you are booking your travel to China with an agency, ask them whether they can help in setting up a WeChat account. There are also various ways you can contact someone in China to help with this (and many of them would be willing to help).
Related reading: "A Tourist's Guide to Accessing the Internet in China"
Featured image: "WeChat-logo" by laboratoriolinux is licensed under CC BY-NC-SA 2.0